Road trip Survival Guide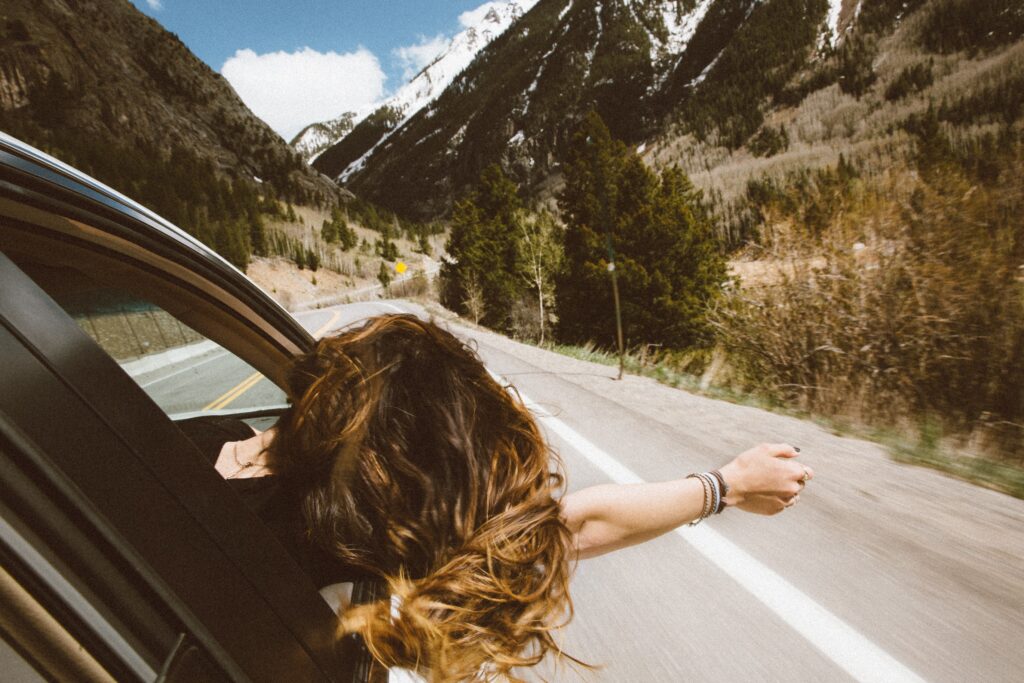 With limited air travel many people are planning road trips this summer. Being on the road for an extended period of time and not knowing how the conditions at the final destination might be, often makes staying healthy challenging. But staying on track of your health when traveling is easy with some planning. 
1. Have healthy food on hand
Make sure you have plenty of healthy foods with you. I usually recommend taking more than you need, just in case! Here are my favorite road trip snacks:
Popcorn
Nuts or trail mix
Fruit
Nut butter packets
Nuts
Whole grain crackers- try crunchmaster protein crackers
Veggies – Carrots, peppers, cucumber
Turkey jerky
Roasted chick peas
Mini hummus packs
Mini guac packs
Freeze dried edamame
2. Plan ahead
Make sure you have a plan. See where you could stop for food along the road and see what options there are. Know where you will be staying and try to find a place that has a kitchen. You can bring healthy foods to cook or get them at a local market. If you are planning to camp, you can take canned foods, such as beans or fish, whole grain bread and spreads, or pre-made soups with you. Knowing your game plan makes it possible to prepare!
3. Stay hydrated
Make sure you always have enough water. The fear of stopping too often sometimes keep us from staying hydrated. But there is always a gas station along the highway and you want to make sure you are getting enough water, especially in the summer months. Dehydration might make you feel tired and lightheaded, which is not something you want happening when driving!
4. Know how to navigate the gas station
Sometimes the only option to get food is a gas station. It might seem like there is no healthy food there but usually you should be able to find some foods that will satisfy your hunger while not making you feel sluggish. Most places offer foods such as instant oatmeal which you can easily prepare with hot water, roasted nuts, energy bars, nut butter packs, yogurt, or string cheese. Before you opt for the chips and candy bars, make sure you really tried to find the healthiest option.
5. Don't forget to move 
All the driving can make us more sedentary and it also makes us feel tired. Make sure to stop along the way and get some fresh air. Stretching out your legs and walking around for a bit helps you get your body moving and focus on a different activity. You could plan out your trip in a way that you stop mid-day at a hike or other destination to walk for at least 30 minutes before you continue driving. Moving will also help you stay more alert once you get back on the road!
These are just a few ideas to make your road trip healthier! You can pack all your favorite snacks and feel confident in sticking to your health goals on the road. Planning makes all the difference. With all that said, also make sure you are having fun and incorporating your favorite foods. If you want ice cream, have ice cream. Just make sure your diet is staying balanced and you are moving your body.