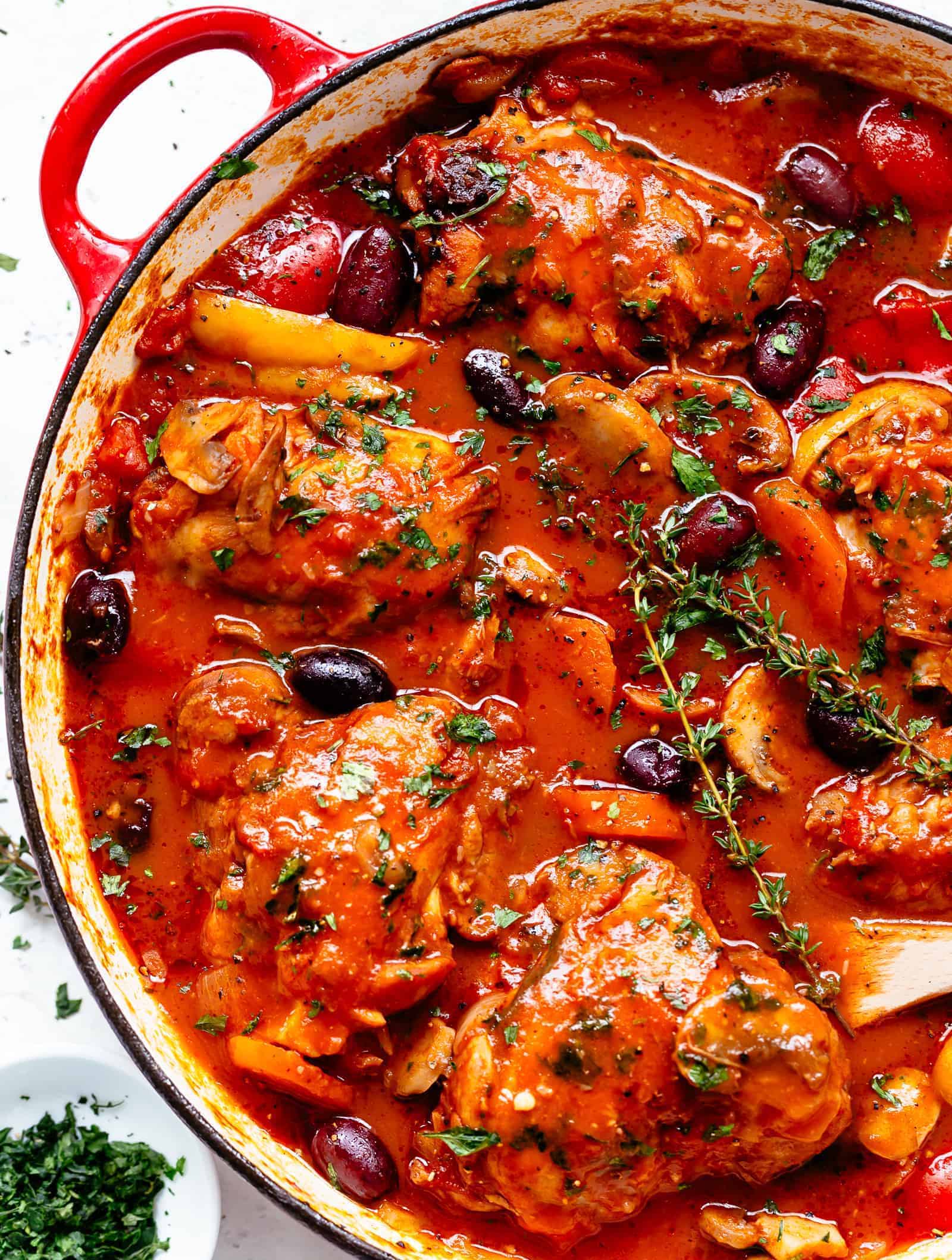 So many of us, are going to be spending a lot more time at home and cooking! Today I'm sharing two simple recipes for meals that are easy and will feed your whole family (or yourself). You can freeze and easily reheat the dishes to last you for a few days!
Colorful Cacciatore
Makes 6 servings.
¼ cup all-purpose flour
½ teaspoon onion powder
½ teaspoon garlic powder
½ teaspoon dried oregano
1 ½ pounds skinless, boneless chicken breast halves, cut into strips
1 tablespoon olive oil
1 16- ounce bag frozen mixed bell pepper strips, thawed
1 26- ounce jar pasta sauce
½ cup grated Parmesan cheese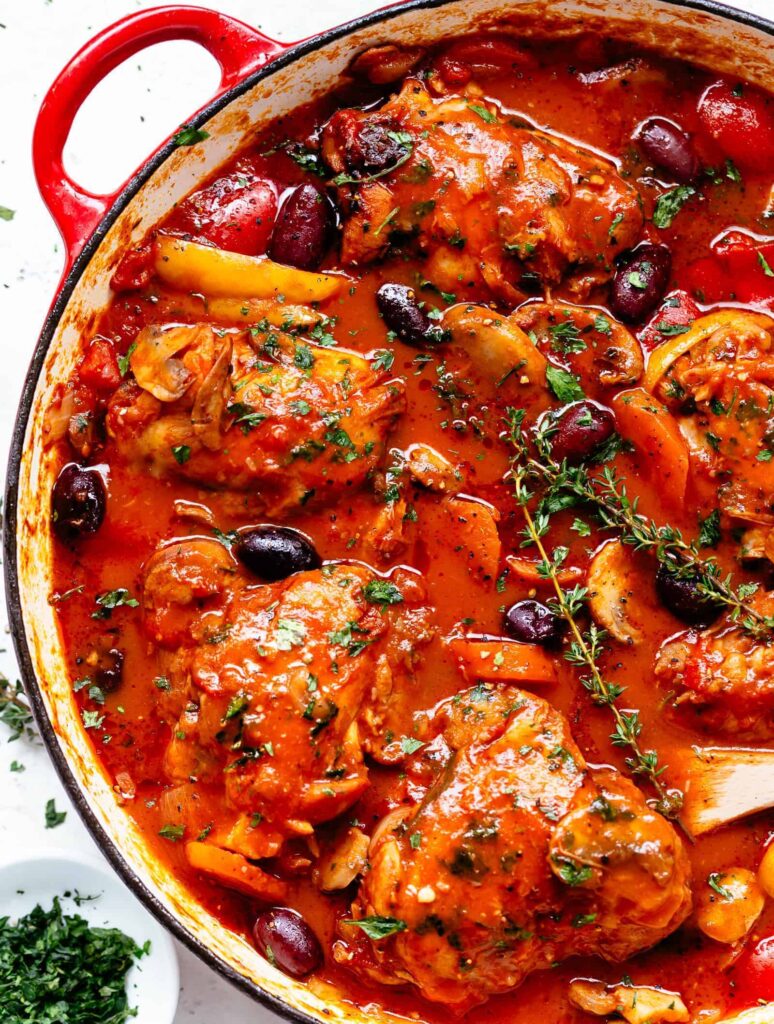 Directions:
Combine the flour, onion powder, garlic powder, and oregano in a shallow bowl. Coat the chicken with the with the flour mixture and shake off excess.
Heat the oil in a large nonstick skillet or Dutch oven over medium-high heat. Add the chicken and cook, stirring frequently, until lightly browned, about 3 minutes.
Add the bell peppers and cook, stirring frequently, about 3 more minutes.
Stir in the pasta sauce and bring to a simmer. Reduce the heat and continue to simmer until the chicken and vegetables are tender, 15 to 20 minutes.
Serve in individual bowls and top with Parmesan cheese.
Turkey Meatballs
1 lb. ground turkey
1 large egg beaten (or 3 egg whites)
1/3 cup dried bread crumbs or simply put a slice of whole wheat bread in food processor – or chop up some broccoli and cauliflower for NO Carbs!
2 tablespoons of skim milk
2 tablespoons grated Parmesan cheese
1 ½ teaspoons dried basil
About 12 to 14 oz. of spaghetti sauce from the jar or homemade. Instead of cooking in the tomato sauce you can simply cook them in a non-stick pan with cooking spray.
Directions:
Preheat oven to 400 degrees.
Combine the meat, egg, bread crumbs (or veggies), milk, Parmesan cheese and basil in a large bowl and mix well. Shape the meat mixture into 15 to 20 small meatballs.
Place the, meatballs on a baking sheet and cook until lightly browned (10 minutes).
Meanwhile place the tomato sauce in a saucepan over medium heat and bring to a simmer.
Add the browned meatballs to the sauce, reduce the heat and simmer, covered, about 20 minutes.
Note: You can freeze these for about 2 weeks.