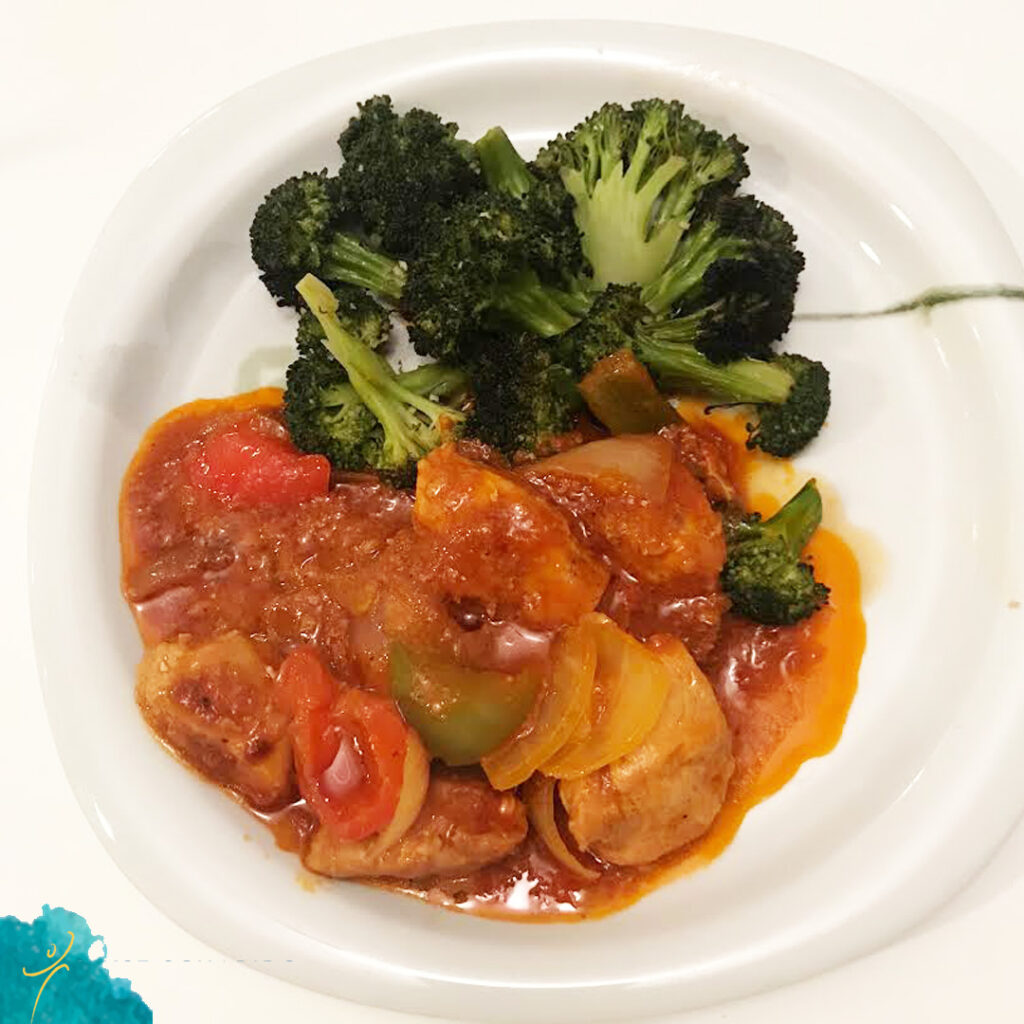 As a working mom, I don't always get time to cook, but I love a good chicken dish. Tonight I cooked up some #chickencacciatore and I wanted to share this delish recipe with you, let me know what you think!
¼ cup all-purpose flour
½ teaspoon onion powder
½ teaspoon garlic powder
½ teaspoon dried oregano
1 ½ pounds skinless, boneless chicken breast halves, cut into strips
1 tablespoon olive oil
1 16- ounce bag frozen mixed bell pepper strips, thawed
1 26- ounce jar pasta sauce
½ cup grated Parmesan cheese
Directions:
Combine the flour, onion powder, garlic powder, and oregano in a shallow bowl. Coat the chicken with the with the flour mixture and shake off excess.
Heat the oil in a large nonstick skillet over medium-high heat. Add the chicken and cook, stirring frequently, until lightly browned, about 3 minutes.
Add the bell peppers and cook, stirring frequently, about 3 more minutes.
Stir in the pasta sauce and bring to a simmer. Reduce the heat and continue to simmer until the chicken and vegetables are tender, 15 to 20 minutes.
Enjoy!