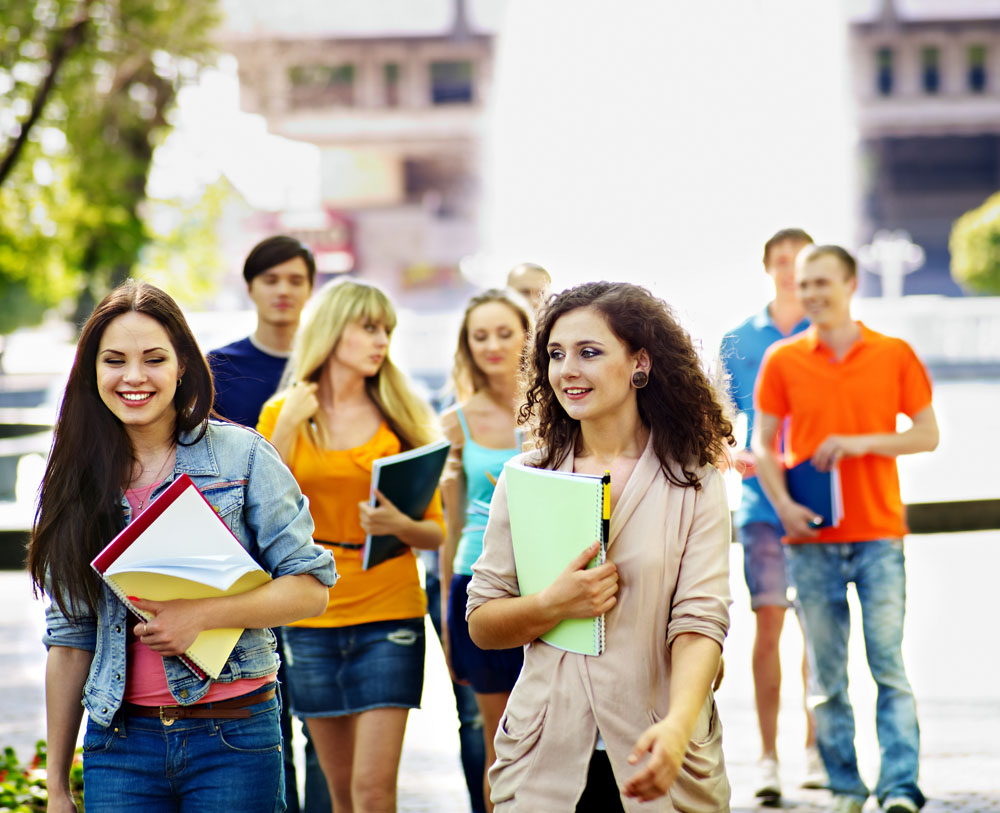 Healthy Advice Back to College
When heading back to school, it can be very easy to fall off of a healthy eating routine, with a constant work load and having to deal with meals and snacks completely on your own. However, there are still some ways to stay on top of your diet to have a healthy year!
Most college students eat most of their meals from the school's dining hall services, which aren't always the healthiest or that just don't look appealing. However, most universities have made a point to include healthy options, as well as options for vegetarians, vegans, lactose intolerance, gluten intolerance, etc. When checking out the dining hall, be sure to look at every station, not just go for the classic and safe pizza line. There are many options such as fish, chicken, salads, vegetables, and grabbing a little bit of each from different stations is a way to mix up the variety to help make good choices while also avoiding boredom within meals.
Going off of that, take full advantage of the dining hall! Take home leftover veggies or grab fruit to bring home with you and save as a snack for later! This can help avoid processed snacks and keep you full. Also, it's a great way to save money on snacks since you're already paying for the dining hall plan!
When living in an apartment or off-campus living, it can be hard to adjust and form a a good routine with eating, as it is the first time on your own to prepare meals! The best thing to keep in mind is to try to plan meals and snacks with whole ingredients. Something like an apple or a bag of nuts is just as easy and quick to bring on the go as a bag of chips or other processed food items.
Meals can be tricky at school, trying to find the balance between eating well and also not wasting time that could be spent studying. A great idea is to plan meals a week in advance to set yourself up for the week and not scrambling last minute and end up eating something unhealthy just to fill you up. Sundays could be a great day to cook a large portion meal, and save it for each night that week.
Another key thing to remember is that it may be difficult to have a healthy, home cooked meal every night when schoolwork and life gets overwhelming. There will be nights when you'll be on the go and its easier to eat out, or need to stay up until 3am and eat for fuel. It's all about moderation, and in college you want to socialize, go out to eat, drink with friends, and get all your work done, whatever it takes. The best way to compensate for these situations is to take advantage of the weeks when there's not much going on, and make sure the choices made then are healthy.