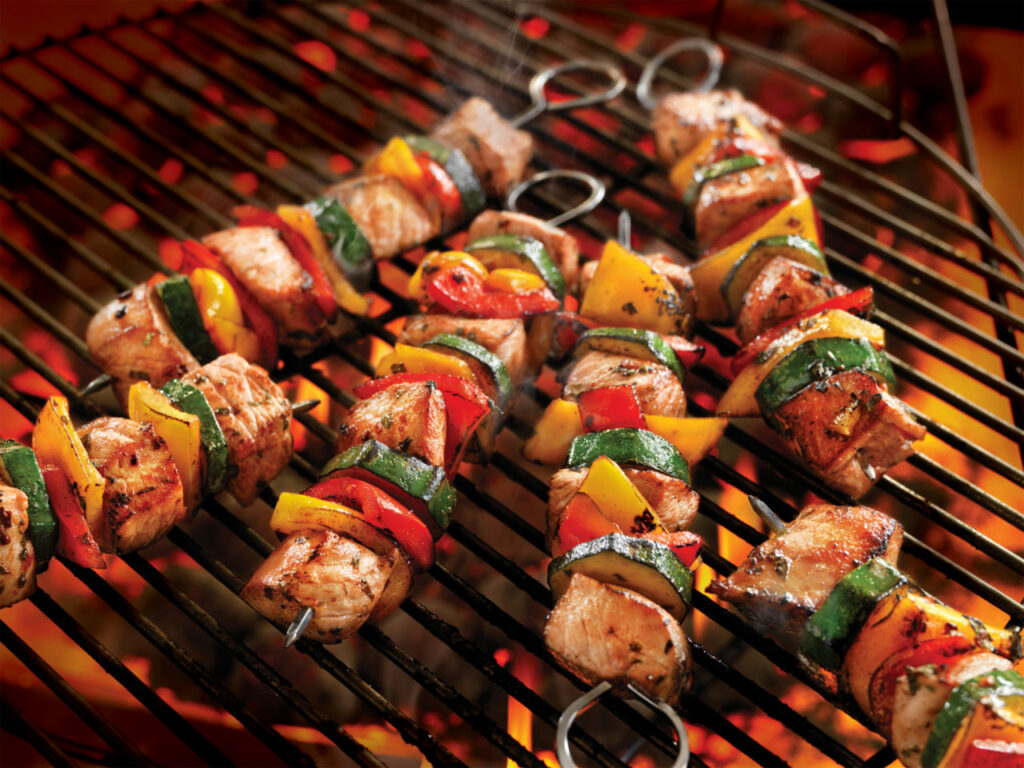 Summer BBQ Survival Guide
With memorial day almost here, and summer right around the corner, there will be BBQ's galore.  If you go in with a solid game plan, it doesn't have to be a total disaster.  Keep in mind some of these healthy tips to make the best choices and have the best summer yet!
General Tips:
– Avoid arriving ravenously hungry, if you arrive starving you will eat more than you really need to.  Don't save up all of your calories for the day for the big BBQ.  Eat as you normally would throughout the day, so you can keep your portions in check.
– Check out the options, see what's available and decide what looks good before putting anything on your plate.
– Balance your choices – don't eat all starches, ex: pasta, bread and potatoes.  Aim for lots of veggies, protein and a small side of whole grains
Salad
A big salad filled with veggies is always a favorite, whether it's eaten as a side dish or a full meal. You can even spice your salad up by adding some grilled chicken or a cut up burger patty; still getting some of that classic BBQ protein in while you stock up on nutrients and avoid high saturated fats and carbs.
Bun-less Burger
Can't come to terms with giving up your burger? You don't have to – grab the burger, leave the bun! Having just the burger patty is a lot better than including the refined grains and extra carbs from that bun. Cut it up and eat it with a plate full of fruit and veggies. Bonus points for no cheese!
Zucchini Noodle Pasta Salad
A classic BBQ side is pasta salad, because who doesn't love pasta salad? This year, try out a zoodle pasta salad! The spiraled zucchini mocks pasta and all the other veggies and ingredients can be added right in. You can hardly notice the pasta being replaced by this delicious vegetable, and you're missing all the extra carbs and calories from the pasta.
Water
It seems simple enough, but an important part of staying healthy is staying hydrated! As the weather gets warmer, drink ice water to quench your thirst and skip out on the soda. Water will not only keep you hydrated, but also promotes satiety. Add lemons, limes, cucumbers, or strawberries to make a splash and add a little flavor!
Fruit Platter
There's nothing like fresh fruit on a warm summer night, so head on over to the fruit platter when you need a sweet treat.  A variety of berries, pineapple, watermelon, cantaloupe, and whatever other fruit you may like is always a hit. Even add some Greek yogurt for dipping to settle your sweet tooth.
Be reasonable 
Of course you can have a drink and a dessert.  Deprivation gets you no where.  If you are drinking, aim to keep it to no more than two drinks for the night, and if you do a spritzer it cuts down on the calories.  Desserts are okay, but stick to small servings.  Dessert should be enjoyed as a treat and not because you are still hungry.